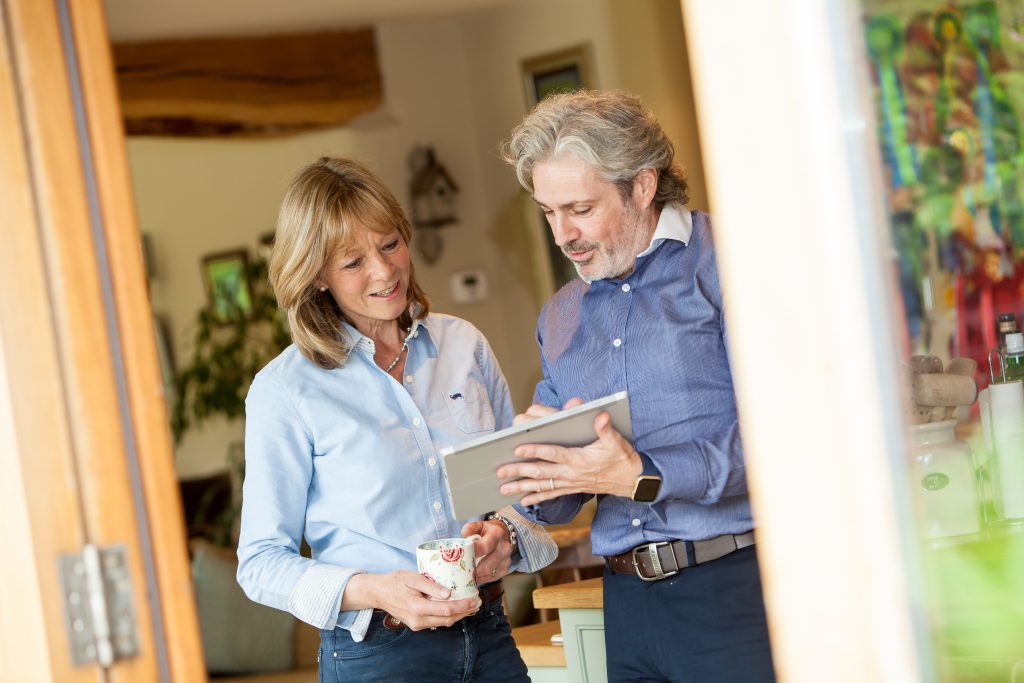 There's always plenty of mumbo jumbo and industry terminology used these days, especially in house moving and at Richardson Moving & Storage, we have seen plenty of customers – on move day, may we add – very confused about the moving process, and what happens when. One of the biggest frustrations for many of our customers, is not having the difference between exchange and completion, thoroughly explained to them. Something we will attempt to answer below:
What is Exchange (Exchange of Contracts?)
The exciting part of buying a house, is having your offer accepted – only once this has happened though, do the official bits start! The exchange of contracts represents when the two legal firms, representing both the buyer and the seller swap signed contracts. It is at this point, that the buyer pays the deposit.
To get to the exchange of contract stage, you will need to have a written mortgage offer, a contract for sale and purchase (with an agreed completion date) a lodged interest in the property, as well as your conveyancer having applied to the land registry to transfer the deeds of the property into your name.
At this point, you will have also had your home survey results, and should be planning and purchasing your new home insurance. Once this is complete, it's time to set a date for completion.
What is Completion?
Completion day is the day in which it all happens. Your money is transferred, you receive the keys to your house and you can start moving into your home. There are however a number of stumbling blocks which can prevent and delay this process.
One of the most common problems we see, is that the money simply doesn't arrive from the mortgage provider to your solicitors, then to the buyer's solicitors. If this process has not been completed by 3pm, then everything has to be delayed until the next day. We also see a number of problems arising when there is a chain of buyers to deal with, and if there is a complex chain, the entire house sale can very quickly fall through.  
What are the risks of exchanging and completing on the same day?
Usually, and sensibly Completion takes place from seven days to twenty eight days after exchanging contracts. However, exchanging and completing on the same day is possible, and means for some that they don't have to pay a deposit, before they move. There are however, a lot of downsides to exchanging and completing on the same day, it's impossible to know whether or not you are moving until the day you move, making the organisation of removals incredibly difficult. Also, if something goes wrong with the process, there's absolutely no time to put right.
Advice from Richardson Moving & Storage
As a family run Home Removals Company, we like to think that we know a thing or two about the house moving process. As well as keeping ahead of all of the legislative changes, we also have the unique opportunity to listen to customers concerns and difficulties before and during their move. Whilst we can't remove the entire stress of a house move, we can minimise the stress of the removal of your goods, having developed a faultless moving process which encompasses everything from Packing and Moving, to Storage and export.