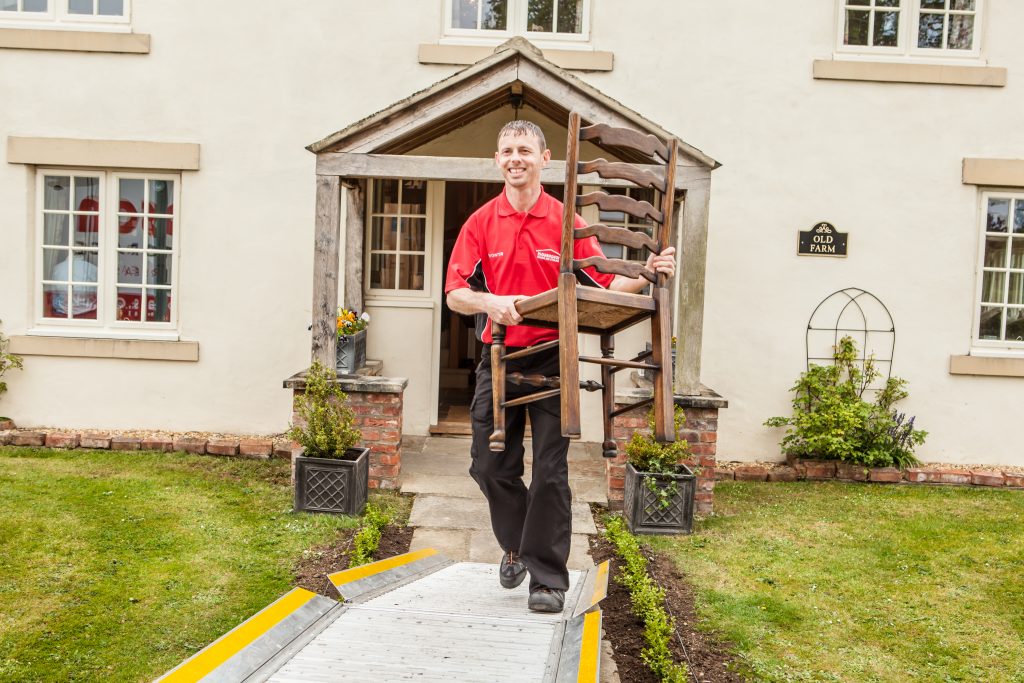 With property prices at an all time high, less young people owning their own home – and rental values almost as high as mortgages – there's never been a trickier time to get on the property ladder. Anybody looking to get on the ladder, will understand how difficult it is securing the all important house deposit which unlocks buying houses.
As a removals company, and dealing with a number of first time buyers – we often ask for their tips on how they saved up their house deposit. Using this information, we have listed the five tips for saving up for a mortgage deposit – below. Please note, we have left all of the financial wizardry to the experts – these are all just tips gained by our removal teams from our customers.
Get back to Your Parents
OK, this may seem like a massive step backwards but unless your parents have immediately downsized once you moved out – there's likely a spare room going. You can use this time to save most of what you were paying on rent, into a savings account. If a typical rent was going out at £600 PCM – that's £7200 saved up in just one year.
If you cannot bear to move back in with the rents, why not ask if a friend is willing to rent you one of their rooms.
Rent Somewhere Cheaper
This may sound like common sense option, and it is! Renting somewhere cheaper in the short term will allow you to bank money which was previously being spent on rent. So if your flat or house is a little bit too big for you, or perhaps a little swankier than it needs to be – there's money to be saved.
Get a Lodger
If you do not fancy moving out of your current rental property, or and your landlord permits it – you can always look for a lodger to rent out that spare room. This is incredibly popular in cities, with a number of young professionals looking for during the week digs for their jobs, before returning home on a weekend.
It's really important however to discuss this with your landlord, who may choose to either lower your rent – or introduce a higher rent for you and your lodger, which works out less for you.
Help to Buy Scheme
The government help to buy scheme does just that, it helps people buying properties. Available with new build properties, the government provides a loan to be used towards buying a house – as long as you have 5% of the value of the property saved. Although you do pay this loan back, it's helped thousands of people get that all important first step onto the property ladder.
Get a Guarantor
Now this is a big ask! A guarantor mortgage passes some, if not all liability of the mortgage payments to somebody else – most often a parent. Commonly, the equity in your parents home is at risk with this type of mortgage, and this type of mortgage does not mean lower interest rates or better deals either – it is usually just reserved for those who are really struggling to get a mortgage.
Good luck with saving!