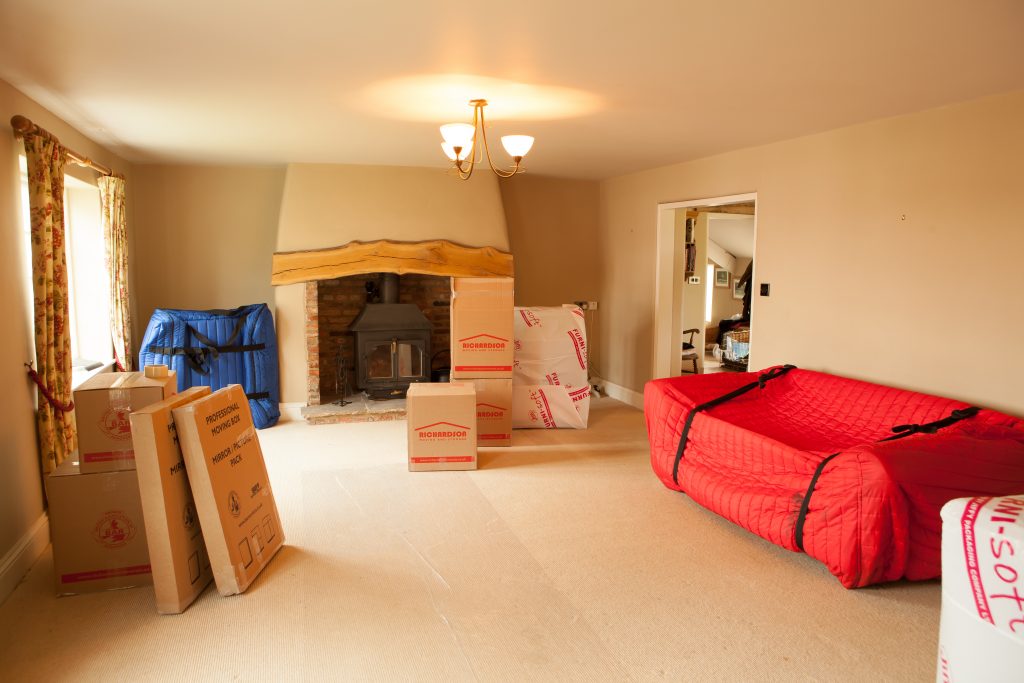 During a house move, one of the most important things to consider is how you are going to securely and safely pack your belongings up before you move home. This is by far the most time consuming part of any move, and if strict packing processes are not followed, using the right packing materials – breakages and damages can be inevitable.
At Richardson Moving & Storage, alot of our customers choose to add a cost effective packing service as part of their move – for those who choose this option, the below article will not be of massive interest of importance. For those carrying out their own packing however, the below will provide some fantastic tips, tricks and procedures for packing some of the most difficult, and fragile items which get packed up during a house move – paintings, pictures and mirrors.
How to pack paintings, pictures & mirrors
Carefully remove from the wall & lay on a flat surface.

Where possible, create an X out of masking tape if the picture or painting has a glass front.

Place a piece of cardboard cut to shape covering the glass.

Wrap in bubble wrap.

Use a specific painting/picture box.

Fill this box with packing material, until the item cannot move within it.

Use packing tape to seal the box.

Ensure the box is marked fragile and handled with care throughout the move.
How to pack Valuable Paintings
The above process is even more important when moving & transporting highly valuable paintings, and there are a number of options open to those looking to safely transport their artwork.
Firstly, all artwork which is to be moved should be appraised by an expert to gauge it's value, and in turn ensure that insurance cover is adequate. Ensure any removal company used is well informed of the pieces value and importance.
In many cases, an antique frame is as important – and as valuable as the painting itself – where this is the case, a dedicated crate should be used during the move – ensuring that no other items in transit can come into contact with the frame.
Many customers also choose to remove their painting from the frame, making it easier to transport when sandwiched between tissue paper (acid free) and cardboard. In some cases, specialist storage also needs to be used – where temperatures and light pollution do not threaten the condition of the art work.
Richardson Moving & Storage
At Richardson Moving & Storage, we are specialists in moving high value items across domestic and commercial moves. Our teams have been highly trained in the removals of a wide range of artwork and goods, with museums and archive houses relying on us to correctly pack, protect and move their items. All of the items we carry are fully insured, and are carried in specialist vehicles which make it easy for our teams to do their job.