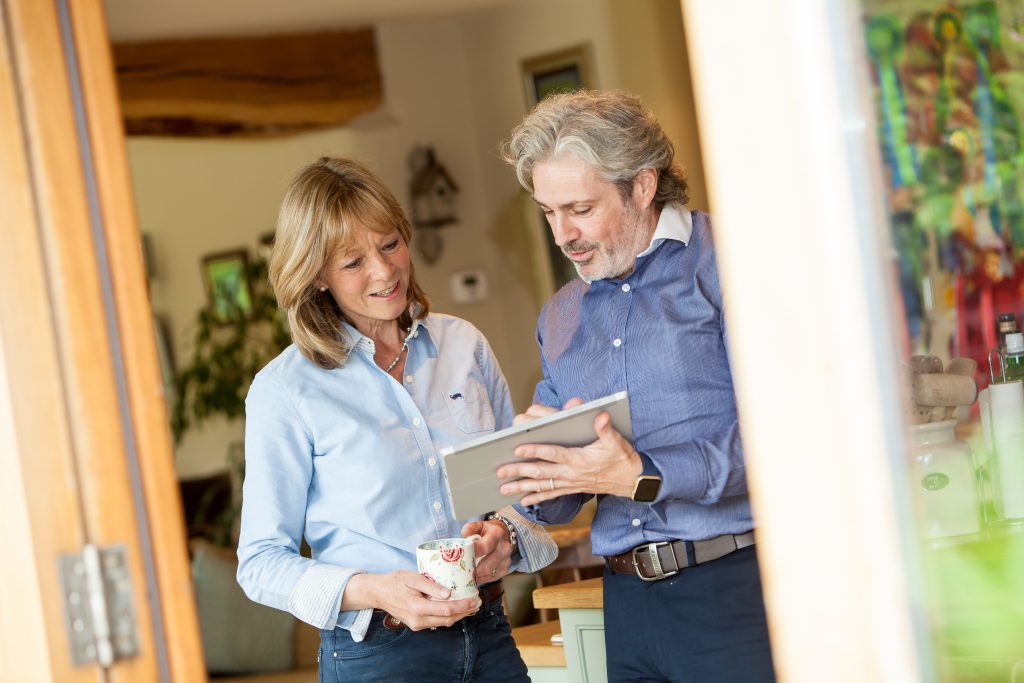 At Richardson Moving & Storage, we move thousands of customers every single year and with any industry, we see our fair share of cowboys operating. Negative experiences can vary, we have heard of everything from calls on moving day with teams unavailable, right across to the wrong type of vehicle and packing equipment being used, leading to things being broken – which surprise, surprise – aren't insured.
Moving house is one of the most stressful experiences in life, so make sure your removal company makes it as easy as possible.
Check Their Feedback
A good business operates on good feedback and recommendation, and that's the same in the Removals industry. Check reviews and feedback for any company you use. Because trusting your belongings to a company is important, these reviews can be usually quite detailed – allowing you to get a feel for the company who you will be using. Without showing off too much, here is one of our testimonials which we are most proud of:
Address & Premises
It goes without saying that your Removals Company should have a purpose built facility, ideally with storage facilities should you need them. A fixed address also shows that the company is operating properly – you try complaining to the man with a van off Gumtree with no fixed abode.
Ask for a Detailed Quote & Removals Survey
If you ask for a removals quote, and you are given one immediately – don't trust it. Only through a visit to your premises can you truly quote for a removal, and a number of factors need to be considered, which include: Access, goods to be moved, achievable timescales and the number of team members required – as well as which vehicle is suitable for the job. We understand that no move is the same, and have moved customers to and from isolated farmhouses, to city centre apartments.
Check Accreditation
The Removals industry is lucky to be governed and regulated by a number of regulatory bodies and authorities. Look out for membership of British Association of Removers, The Property Ombudsman,  BAR Commercial Moving Group, Revenue & Customs and Trustedmover.org. Yes before you ask, we are members of all and are also a Which? Trusted Trader and members of Trading Standards.
Complaints Procedure
All Removal companies should have a complaints procedure, which is regulated by the Removals Ombudsman. In the rare (almost impossible) case of a serious complain against is, it is usually resolved internally. Common complaints within the industry include a breach of a code of practice, delays, a failure to provide the promised service, excessive chargers and unprofessional conduct.
Uniformed Staff
Uniformed staff is a great sign. Not only do you understand who is in your property and in contact with your belongings, uniformed staff are highly motivated, whilst casual workers and labourers simply don't have the care and attention full time and highly trained staff do. All of our staff arrive in full uniform, and our vehicles carry our name.
Insurance
All removals firms need to have insurance for your property whilst being moved and in transport. Check what the time limit is on claims after the move, and ensure that any high value items are recorded on the insurance forms – or fall under the maximum value covered. Your removals company should raise this with you during your initial site visit.
Understanding
As mentioned, moving home can be one of the most stressful times of your life, and at this high pressure period of time – a removal company can either make or break the day. Care and attention should be displayed from the very first visit to your premises, and should be present throughout the move.
All of our teams understand that this is a stressful period of time, and their aim is to make your life on the day as easy as possible. This is particularly relevant to customers who use a full packing, moving and unpacking service.
Choose Richardson Moving & Storage
Whether you are moving down the road, or across the world – our teams provide the same excellent levels of attention to detail and customer service on your move. All of our team members have years of industry experience, internal and external training, are fully insured and operate in the very best, purpose built removals vehicles. From initial meeting to move completion, we are proud of everything we do.
If you need our services, please just get in touch.